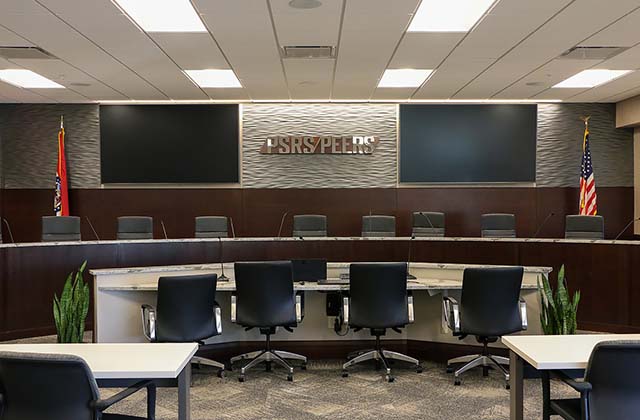 Board of Trustees
A seven-member Board of Trustees oversees the operation and administration of PSRS/PEERS. Trustees serve without compensation but are reimbursed for necessary expenses incurred through Board service. The Board is made up of one elected Public Education Employee Retirement System of Missouri (PEERS) member, three elected Public School Retirement System of Missouri (PSRS) members, and three governor-appointed trustees.
The four elected trustees are selected by vote of the members and retirees of both Systems. Two are elected each even-numbered calendar year to serve four-year terms.
The three appointed trustees, one of whom must be a PEERS or PSRS retiree, are named by the governor.
The appointed trustees must be residents of school districts included in the Retirement Systems, but not employees of such districts, or state employees or state elected officials.