Board of Trustees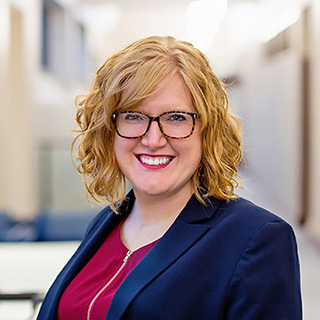 Katie Webb, Trustee
Katie Webb joined the Board of Trustees in February 2023, as an active member of PSRS.
She is an experienced educator with a passion for facilitating learning. Since 2009, she has served the Hannibal community as a K-5 music teacher at Mark Twain Elementary. Webb also served as administrative intern at Veterans Elementary during the summer of 2022 where her responsibilities included preparing curriculum, creating referral forms and handling student discipline situations.
After receiving a Bachelor of Arts degree in English from Truman State University in 2008, Webb earned a Master of Arts in elementary education the following year. In May of 2021, she completed the Ed.S. degree in Educational Leadership – Principal Track through Arkansas State University.
Webb has been a member of the Missouri State Teachers Association (MSTA) since 2008 and has served in several leadership roles including building representative, vice president and president for the Hannibal Community Teacher Association (CTA); executive committee member, vice president and president for the Northeast Region Teachers Association; and as chair for MSTA's statewide committee on education policy. She currently serves as the chair of the MSTA Articles, Bylaws & Rules committee. Webb serves as the lighthouse coordinator for the Leader in Me program at her school and is an active member of the Parent Teacher Organization (PTO).
She is also involved with her church community and the Evening Etude Music Club. When she's not teaching, Webb enjoys spending time with her daughters and helping her husband tend to their small sheep farm.