Board of Trustees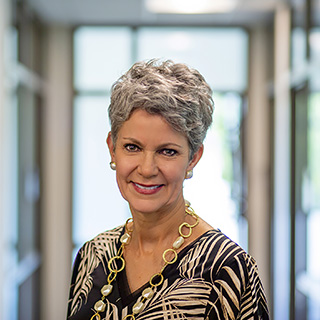 Beth Knes, Vice Chair
Beth Knes, of Weldon Spring, Missouri, was appointed to the Board of Trustees on August 22, 2017.
Knes retired from public education in 2014. Most recently, she served as Executive Director of Student Services for Rockwood School District.
Previously, she worked in the Parkway School District for four years serving as an administrator at McKelvey Elementary School. Prior to that, in Rockwood School District, she was an administrator at Fairway Elementary School.
In addition, Knes was a reading specialist teacher in Rockwood School District for 19 years. Earlier in her career, she served as a special education teacher in Wentzville School District and as a reading specialist/psychological examiner for Troy School District.
Knes holds a Missouri principal certificate and a Master's Degree in Educational Administration from Lindenwood University. In addition, she earned a Master's Degree in Special Education, a Bachelor of Arts Degree in Elementary Education and a Bachelor of Arts Degree in Psychology from Washington University.
She is married to Dr. Dave Knes, retired Missouri superintendent, and has two grown sons.