Board of Trustees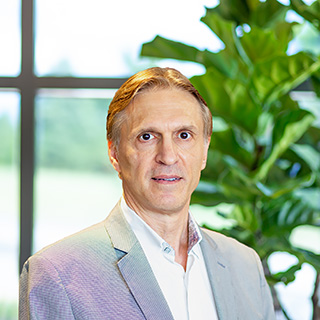 Dr. Eric Park, Trustee
Dr. Eric Park was appointed to the PSRS/PEERS Board of Trustees, effective July 2, 2021, by Governor Mike Parson.
Dr. Park is an investment professional with 40 years' experience. He is co-founder of an office of LPL Financial located in Washington, Missouri.
His professional experience includes work as vice president, investment at Hilliard Lyons; as an investment broker for AG Edwards (now Wells Fargo); treasurer and corporate board member for Leslie Stephens Shoe Company; and CFO and treasurer/chairman (interim CEO and president) for The Langenberg Company. He has served as an adjunct professor at East Central College in Union MO and the University of Missouri-Columbia.
Park holds multiple professional certifications, including Certified Financial Planner®, Certified Fund Specialist, Accredited Investment Fiduciary and is a member of the American Society of Pension Professionals and Actuaries.
He has a Ph.D. focused on investments and macroeconomics, and a Master of Personal Finance degree from the University of Missouri-Columbia. In addition, he has a Master of Science, Finance Services Management from the American College in Pennsylvania, a Bachelor of Science in business, math and economics from Lindenwood University, and an Associate of Arts degree in business and economics from East Central College, as well as a post-graduate certificate in ERISA, pension and executive retirement planning.