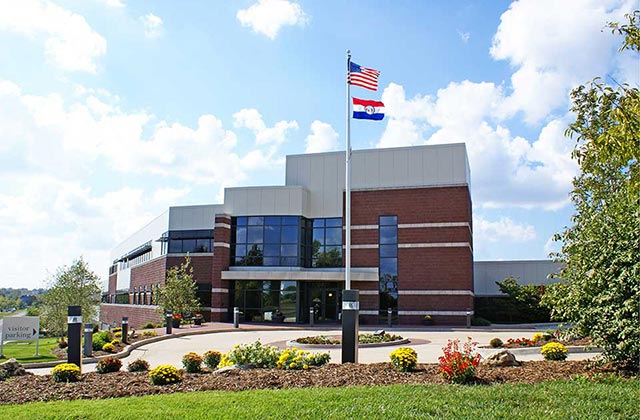 About PSRS/PEERS
The Public School and Education Employee Retirement Systems of Missouri (PSRS/PEERS) provide a significant and stable source of retirement, disability and survivor benefits to Missouri's public school teachers, school employees and their families. PSRS and PEERS are Defined Benefit (DB) pension plans providing lifetime retirement benefits to qualified members based on a formula set by Missouri law.
We currently serve over 127,000 active members and more than 94,000 retirees and beneficiaries.
PSRS/PEERS work in partnership with the member school districts of this state to provide eligible employees and their beneficiaries with a significant source of income based on the employee's length of service and salary in order to enhance retirement, disability and death benefits received from other sources.
PSRS/PEERS History
In May 1945, Governor Forrest C. Donnell signed into law the Public School Retirement Act of Missouri, which established the Public School Retirement System of Missouri (PSRS) effective July 1, 1946. Missouri was the 47th state to adopt legislation leading to a statewide teacher retirement system. PSRS was established to provide certificated public school employees and their families with a significant and stable source of retirement income, disability and survivor benefits.
The first benefit check, in the amount of $31.45 was issued to 75-year-old Benjamin Rea of Buffalo, MO, on August 1, 1947. By the end of its first year, PSRS had more than 20,000 contributing members and assets of nearly $1.5 million.
The Non-Teacher School Employee Retirement System of Missouri (NTRS), was created on October 13, 1965, with the adoption of House Bill 88. The goal was to build a plan similar to PSRS, but for non-certificated public school personnel. The name of the non-teacher system was changed to the Public Education Employee Retirement System of Missouri (PEERS) in August 2005 to more positively represent members.
PSRS/PEERS Funding
PSRS/PEERS' funding comes from three sources, member contributions, employer contributions and investment earnings. Investment earnings are the primary source of funding for every dollar of PSRS/PEERS benefits paid.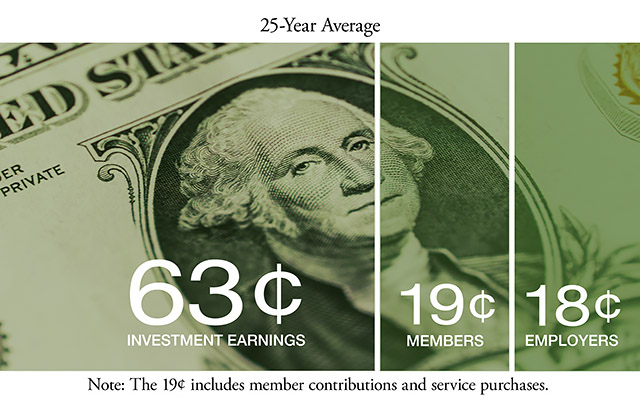 Missouri law requires the Systems to maintain a funding level that covers current and anticipated future benefit promises. This guarantees availability of funds to pay benefits as prescribed by law.
Over the years, legislative changes have resulted in improved service retirement benefits, disability benefits and benefits for the beneficiaries of deceased members.
As of June 30, 2018, with $43.8 billion (market value) in invested assets and serving more than 270,000 members and retirees, PSRS/PEERS is one of the largest retirement systems in the nation. Since established, PSRS/PEERS has helped more than 131,000 Missouri public school employees and their families achieve financial security and peace of mind during retirement.