PSRS/PEERS Goals Since 1946
PSRS/PEERS Investment Returns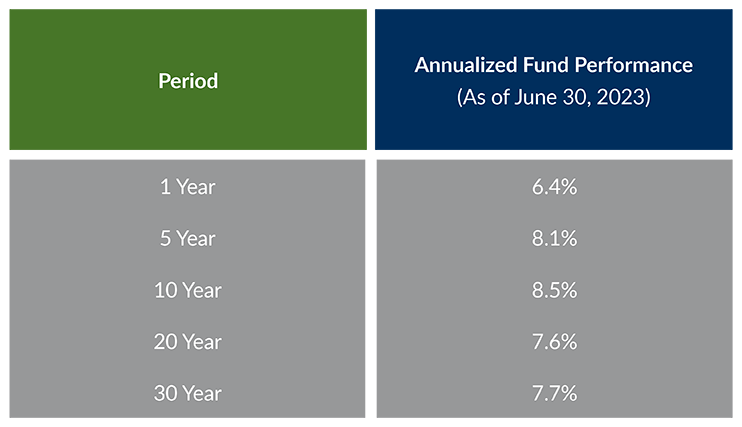 ×
The total invested assets of both PSRS and PEERS were approximately $53.5 billion on June 30, 2022 making the combined entity larger than all other public retirement plans in the state combined, and the 44th largest defined benefit plan in the United States.
New Members 2012 through 2022
We are proud to serve more new members each year and help them begin their journey to a financially secure retirement. A PSRS/PEERS membership is automatically started for each eligible, new employee at covered employers.
PSRS/PEERS of Missouri Pension Benefits by County
(as of June 30, 2022)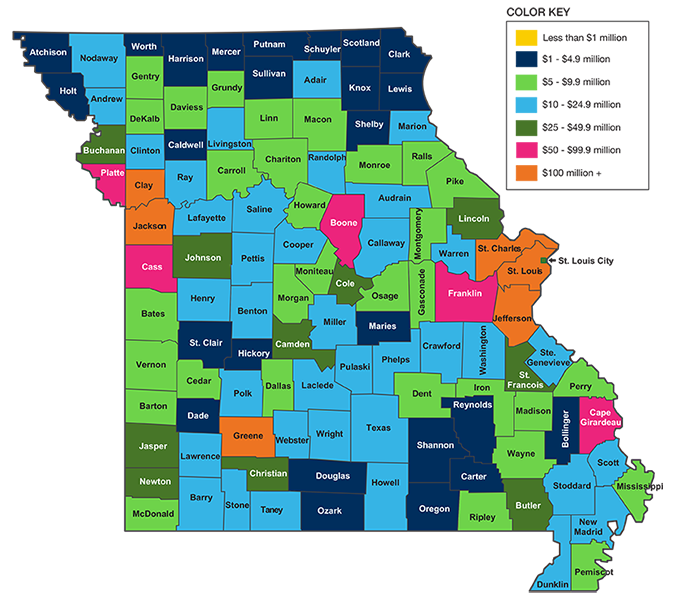 ×
As of June 30, 2022, over 103,000 individuals received benefits from PSRS/PEERS. Total benefits paid were approximately $3.4 billion. Of this amount, approximately $3 billion, or 88%, was distributed among Missouri's 114 counties, positively impacting the state's economy.
PSRS/PEERS Growth in Membership
Average Years of Service
PSRS/PEERS Asset Growth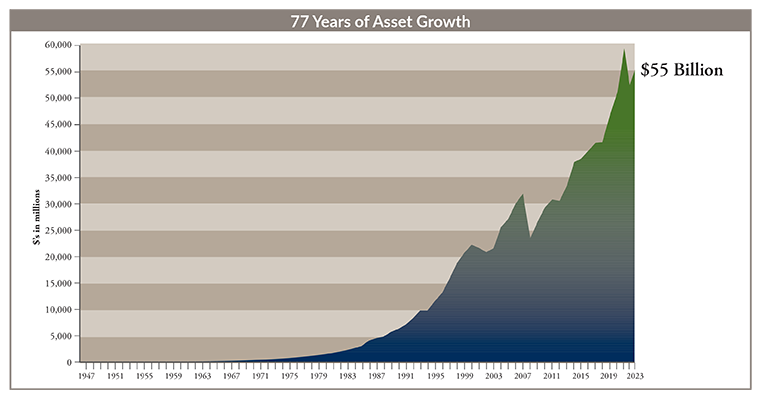 ×
The Systems' total invested assets were $53.5 billion as of June 30, 2022. There has been a consistent and long-term growth in assets since the inception of PSRS in 1946 and PEERS in 1965, as shown in the graph.