PSRS/PEERS Names Lisa Scheulen Chief Technology Officer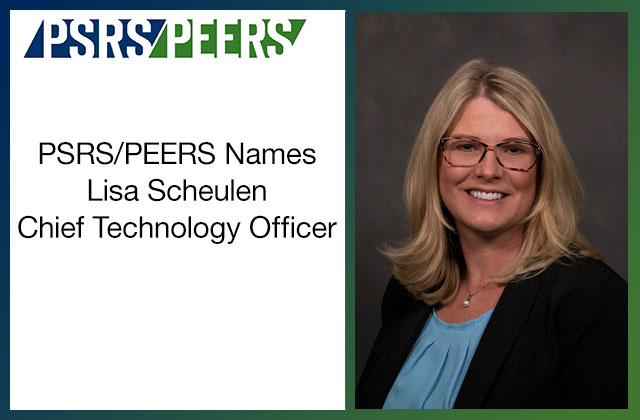 Lisa Scheulen, of Jefferson City, MO, was named chief technology officer for the Public School and Education Employee Retirement Systems of Missouri (PSRS/PEERS) on March 16, 2021.
Scheulen previously served as an information technology (IT) development manager at PSRS/PEERS. She replaces Bill Betts, who recently assumed a new role as the Systems' assistant executive director, operations.
"Lisa is a valuable and respected member of our team," said Betts. "Her knowledge of the Systems' technology needs, along with her practical, hands-on experience, make her a perfect fit for the job. We are pleased that Lisa will serve the Systems as leader of our IT department and we look forward to working with her in that capacity."
Scheulen joined PSRS/PEERS in June 2017, serving as infrastructure and security manager, and later as development manager, before being promoted to her current position. From 2003 to 2015, she held a series of IT positions for the City of Jefferson, culminating in a position as IT manager there.
Learn more about the PSRS/PEERS management team.