PSRS/PEERS Board Chair, Aaron Zalis, Recognized for Distinguished Service in Education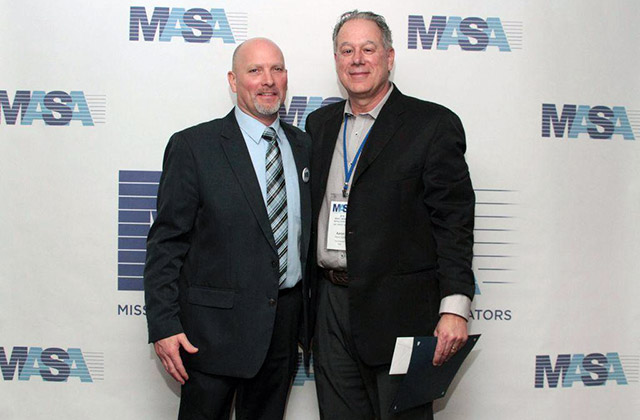 Dr. Aaron Zalis was recently honored for his more than 25 years of service in educational administration by the Missouri Association of School Administrators (MASA). Zalis, who currently serves as chair of the Public School and Education Employee Retirement Systems of Missouri (PSRS/PEERS) Board of Trustees, is superintendent of the Rolla 31 Public School District.
Zalis was recognized for his service in school leadership, including nine years as superintendent, during an awards banquet at the MASA Spring Conference on March 27 at the Lodge of Four Seasons at Lake Ozark, MO.
Currently serving his third term on the PSRS/PEERS Board of Trustees, Zalis has been a part of the Rolla school district's administration since 1994, previously serving as director of human resources and assistant principal of Rolla Middle School.
He has also served as president of the Missouri Association of School Administrators (MASA) South Central Region, as well as that organization's vice president and Secretary/Treasurer. Zalis is a member of the Missouri Association of School Business Administrators (MoASBO), Missouri State Teachers Association (MSTA) and Rolla Certified Teachers Association and is a past member of the Missouri Association of Secondary School Principals (MoASSP).
"On behalf of everyone at PSRS/PEERS, I congratulate Aaron on receiving this honor," said PSRS/PEERS Executive Director Steve Yoakum. "He demonstrates his dedication to Missouri's public schools and educators in part through his leadership of our Board of Trustees. We are honored to work with a professional who shares our commitment and passion for serving our public schools and their employees."