Missouri Teachers are Better Off in a Defined Benefit Plan than a 401k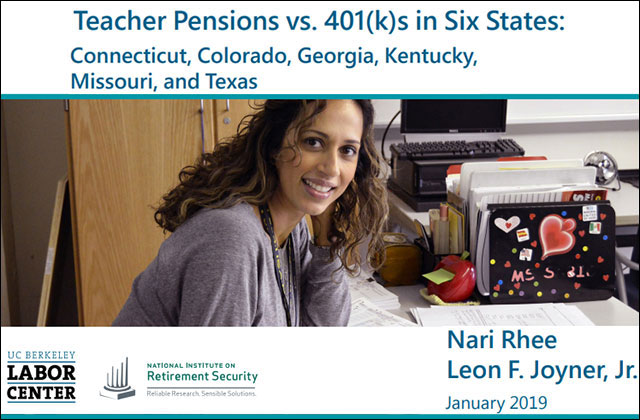 A recent study conducted by UC Berkeley Labor Center and the National Institute on Retirement Security (NIRS) confirms that defined benefit pension plans like PSRS are better designed to meet the long-term financial needs of teachers in retirement than a 401(k)-type plan.
The study concluded that defined benefit pension plans play a critical role in retaining educators, while providing greater retirement security in a more cost-efficient manner than 401(k)-style retirement accounts.
These findings coincide with the goals that guided the design of PSRS back in 1946 and reinforce our belief that defined benefit pension plans are the best way to meet the retirement needs of public school educators.
For more information, refer to the information flyer provided below.
You can also read the study in its entirety at https://www.nirsonline.org/reports/teacher-pensions-vs-401k/