Governor Appoints PSRS Retiree Beth Knes to Board of Trustees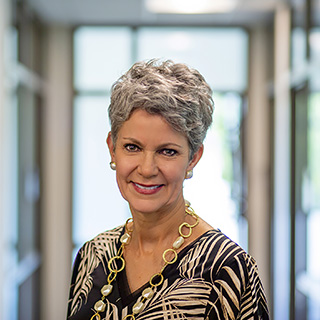 Governor Eric Greitens appointed Beth Knes of Weldon Spring, Missouri, to the Public School and Education Employee Retirement Systems of Missouri (PSRS/PEERS) Board of Trustees on August 22, 2017.
Knes is a retired administrator from Parkway School District. She holds a Missouri principal certificate and has a master's degree in educational administration from Lindenwood University, as well as a master's degree in special education, a Bachelor of Arts degree in elementary education and a Bachelor of Arts degree in psychology from Washington University.
She replaces Martha Harris, who was previously appointed to the Board in August 2016 by then-governor Jay Nixon. Knes serves as the appointed PSRS/PEERS retiree on the Board, and her appointed term ends June 30, 2020.
About the PSRS/PEERS Board of Trustees
The seven-member Board of Trustees oversees the operation and administration of PSRS/PEERS. The function of the Board is to effectively collect contributions; prudently invest assets to obtain optimum returns; equitably provide benefits; and impartially and in accordance with applicable law administer the benefit program.
The Board consists of one elected Public Education Employee Retirement System of Missouri (PEERS) member, three elected Public School Retirement System of Missouri (PSRS) members and three appointed trustees.
The four elected trustees are selected by vote of the members and retirees of both Systems. Two are elected each even-numbered calendar year to serve four-year terms.
The three appointed trustees, one of whom must be a PEERS or PSRS retiree, are named by the governor.
The appointed trustees must be residents of school districts included in the Retirement System, but not employees of such districts, or state employees or state elected officials.
Trustees serve without compensation, but are reimbursed for necessary expenses incurred through Board service.