PSRS/PEERS Management Team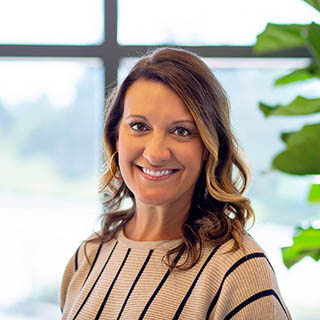 Stacie Verslues
Director of Employer Services
Stacie Verslues joined PSRS/PEERS in January 2005. As Director of Employer Services, Ms. Verslues is responsible for the supervision of the Employer Services staff. She oversees the Retirement Systems' relationship with our 534 partner employers, including the collection of all compensation data and contributions from those employers.
Before becoming the Director of Employer Services, she served as Director of Executive and Board Administration, a position in which she was responsible for working with and providing guidance to executive staff and senior management on a variety of projects.
Prior to that, she served as the Member Education Supervisor. In that role, she was responsible for the planning and coordination of all member-related educational programs and activities for the Systems.
Verslues holds her Certified Retirement Counselor certification and is an active member in the National Pension Education Association. She graduated with a Bachelor of Science degree in Business Administration from Lincoln University.