PSRS/PEERS Management Team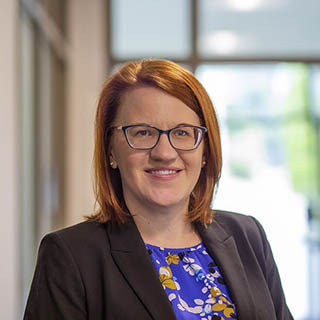 Sarah Swoboda
General Counsel
Ms. Swoboda joined PSRS/PEERS as Staff Attorney in July 2017. As General Counsel, Ms. Swoboda provides legal advice and assistance to the Board of Trustees and administrative personnel and serves as a liaison between the Retirement Systems and outside legal counsel retained by the Board of Trustees.
Prior to joining PSRS/PEERS, she served as Deputy Chief of Staff to State Auditor Nicole Galloway. She has also previously served in multiple roles for the Missouri State Treasurer's Office, including General Counsel and Deputy State Treasurer. Prior to these positions, Ms. Swoboda practiced law in St. Louis.
Ms. Swoboda graduated with her Juris Doctorate in 2004 from the University of Missouri – Columbia School of Law. She holds undergraduate degrees in Psychology and Criminology from Drury University. She is a member of the Missouri Bar and the National Association of Public Pension Attorneys (NAPPA).