PSRS/PEERS Management Team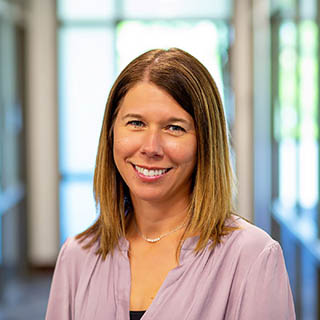 Nicole Hamler
Director of Member Services
Nicole Hamler joined PSRS/PEERS in June 2002. As Director of Member Services, Ms. Hamler is responsible for the supervision of the Member Services staff.
Prior to becoming the Director of Member Services she served as Director of Administrative Planning and Design. In that role she was responsible for working with and providing guidance to Executive Staff and Senior Management on a variety of projects.
Hamler holds a Master of Business Administration degree from Lincoln University. She currently serves as vice president of the Missouri Association of Public Employee Retirement Systems (MAPERS) board and has previously served as president of the Mid-Missouri Disaster Recovery Network board.