PSRS/PEERS Management Team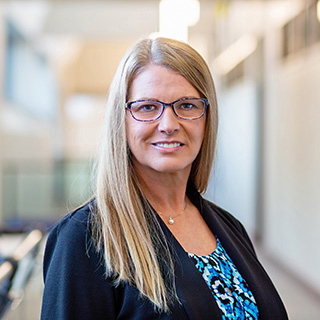 Lisa Scheulen
Chief Technology Officer
Lisa Scheulen joined PSRS/PEERS in June 2017, serving as infrastructure and security manager, and later as development manager, before being promoted to her current position as chief technology officer on March 16, 2021. From 2003 to 2015, and prior to joining PSRS/PEERS, she held a series of IT positions for the City of Jefferson, culminating in a position as IT manager.
As PSRS/PEERS chief technology officer, Scheulen is responsible for the oversight and maintenance of PSRS/PEERS' electronic systems, including the content management system, pension system, internal and external websites, and all desktop systems. Her department is also responsible for the evaluation, acquisition, implementation, and daily operations of all information technology-related equipment, as well as data and network security.
Ms. Scheulen has an Associate of Applied Science degree in computer programming from State Technical College of Missouri and a Bachelor of Science degree in computer information systems from Lincoln University. She is also a certified Project Management Professional (PMP).

Scheulen is a member of the Mid-Missouri Chapter of the Project Management Institute and the Helias Foundation Board of Directors.