PSRS/PEERS Management Team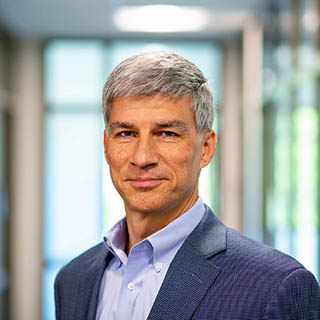 Craig Husting, CFA
Chief Investment Officer
Craig Husting is the Chief Investment Officer (CIO) for the Public School and Education Employee Retirement Systems of Missouri. As CIO, he directs the management of the Systems' $53.3 billion investment portfolio. Specifically, Mr. Husting has been responsible for strategically diversifying the asset allocation for the Systems including the development of real estate, private equity, private credit and hedge fund portfolios. He joined the Retirement Systems as CIO in January 1999.
Prior to that, Mr. Husting was the Director of Investments and Deposit Programs for the Missouri State Treasurer's Office where he managed all aspects of the State's $3.5 billion investment portfolio. Mr. Husting has also worked in county government as the Deputy Treasurer for the Johnson County, KS government. Mr. Husting began his career in finance in 1989 with Ernst and Young's national cash management consulting practice.
Mr. Husting earned an MBA from the University of Notre Dame and a B.A. degree from Benedictine College in Atchison, Kansas. He has earned the Chartered Financial Analyst (CFA) designation.