PSRS/PEERS Welcomes Michael Moorefield as Director of Legislation and Policy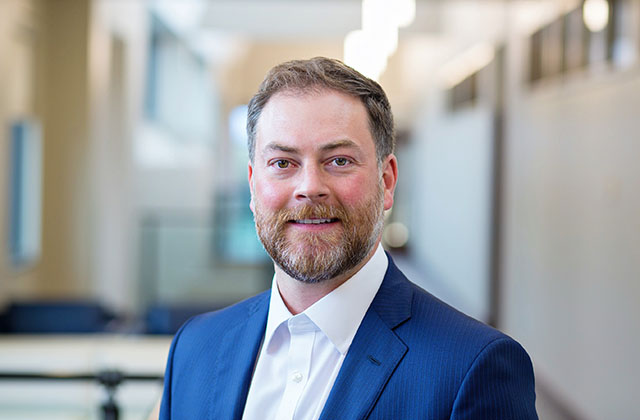 Michael Moorefield, of Columbia, MO, joins PSRS/PEERS April 18, 2022 as the Systems' Director of Legislation and Policy. He replaces Maria Walden, who left PSRS/PEERS in January to take the position of Missouri Retired Teachers Association (MRTA) Executive Director.
For the past seven years, Moorefield has served as the chief of staff and counsel for the Office of the Missouri State Auditor. Prior to joining the State Auditor's office, he served as deputy chief of staff at the Office of the Missouri State Treasurer and began his career at the Polsinelli law firm.
"We are fortunate to have Mike on the PSRS/PEERS executive management team," said Executive Director Dearld Snider. "We are excited to have someone with his experience and professional background working to help ensure the needs of our membership are heard and understood by our lawmakers."
Moorefield has a bachelor's degree in journalism in addition to a Juris Doctorate and Master of Business Administration from the University of Missouri-Columbia.