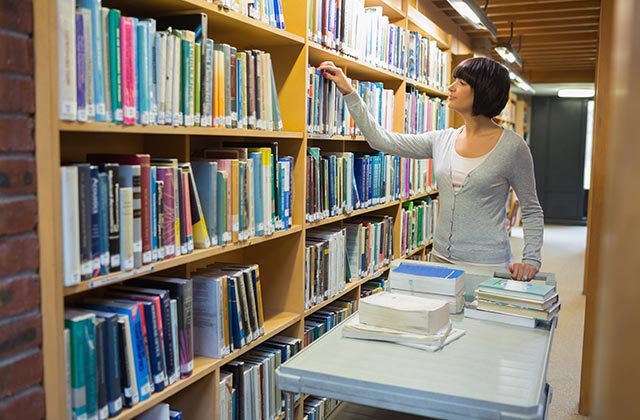 Information for Early Career Members
We recognize that retirement may not be uppermost in your mind at this stage in your career. But we believe that planning in advance is essential to achieve a financially secure and enjoyable retirement.
We encourage you to understand the advantages of your membership and the benefits you are entitled to receive.
What Every Early Career Member Should Know
How Retirement Benefits are Funded
PEERS' funding comes from three sources: member contributions, employer contributions and investment earnings. Investment earnings are the primary source of funding for PEERS benefits. On average, 61 cents of every dollar paid to PSRS/PEERS retirees comes from investment earnings.
Missouri law requires the System to maintain a funding level that covers current and anticipated future benefit promises. This guarantees availability of funds to pay benefits as prescribed by law.
PEERS contributions are automatically deducted from your pay, pre-tax, to help fund your benefits. Your employer contributes an equal amount. Employer contributions are paid into a general fund used to pay benefits for retirees and beneficiaries.
The contribution rate is set each school year by the PSRS/PEERS Board of Trustees. It is based on the recommendation of the Systems' actuary after the annual actuarial valuation has been completed.
For 2018-2019, the contribution rate is 6.86% of your salary.
As a member, you have this guarantee: your contributions and the accrued interest are always returned to you or your beneficiary in the form of monthly benefits or a lump-sum payment.
The PEERS Advantage
PEERS is a Defined Benefit (DB) pension plan, providing predictable retirement income for life, no matter how long you live. In most cases, the retirement benefits paid to PEERS members greatly exceed the funds they contribute while working.
Your lifetime retirement benefits are determined by a pre-determined formula that includes:
A benefit factor set by the Missouri Legislature
Your salary (including employer-paid health, dental and vision insurance premiums)
Your years of service with PEERS at retirement
You are vested in PEERS with five years of eligible service. Once vested, you can receive lifetime retirement benefits when you reach age and service requirements. Vesting may also help you qualify for disability benefits and survivor benefits for your beneficiaries.
Financial Protection for Loved Ones
In addition to the emotional stress caused by the loss of a loved one, it can also put significant stress on a family's finances, particularly when this occurs during the working years. To help ease this burden, PEERS offers valuable financial protection for your family if you die before retirement or while receiving PEERS disability retirement benefits.
The benefits payable depend on your beneficiary designation, your employment status and years of service with PEERS.
Always keep your beneficiary designations with PEERS up-to-date to ensure benefits payable to your survivors are distributed according to your wishes. As an active PEERS member, you can update your beneficiary designation at any time using the PEERS Pre-Retirement Nomination of Beneficiary Form. View the brochure, PEERS Protecting Those You Care About brochure, or contact us for more information.
Two types of benefits are provided for beneficiaries of members who die before retirement:
Specific qualifications must be met in order to receive lifetime monthly retirement-based benefits.
Disability Benefits
If you develop an illness or sustain an injury that prevents you from working in any occupation, you may be eligible for PEERS disability benefits. The cause of your disability does not have to be work-related.
Disability qualifications:
Have at least five years of PEERS-covered employment
Under age 60
Become permanently disabled while working in PEERS-covered employment, or within one year after, if the condition causing the disability begins while you are employed
Incapable of earning a livelihood in any occupation
Temporary or partial disability benefits are not available under the retirement law. Inability to earn a livelihood in any occupation is a prerequisite for approval of a PEERS Disability Retirement Application Packet. PEERS currently defines a "livelihood" as earning $18,000 per year.
If you think you may qualify, or have questions regarding disability retirement, please contact us.
If you qualify for PEERS disability retirement, until you reach age 60, you will receive monthly PEERS disability benefits to help you and your family, as long as you are unable to earn a livelihood in any occupation and do not return to work for a PEERS-covered employer in any capacity. Upon reaching age 60, your benefits are payable regardless of your disability status, unless you return to full-time PEERS-covered employment or exceed the limit on the hours you can work at covered employers on a part-time basis or as a temporary-substitute while receiving disability benefits.
Applying for Disability Benefits
All forms listed below must be completed and returned to PEERS.
You might also be interested in ...