PSRS/PEERS Funding
PSRS/PEERS' funding comes from three sources, member contributions, employer contributions and investment earnings. Investment earnings are the primary source of funding for every dollar of PSRS/PEERS benefits paid.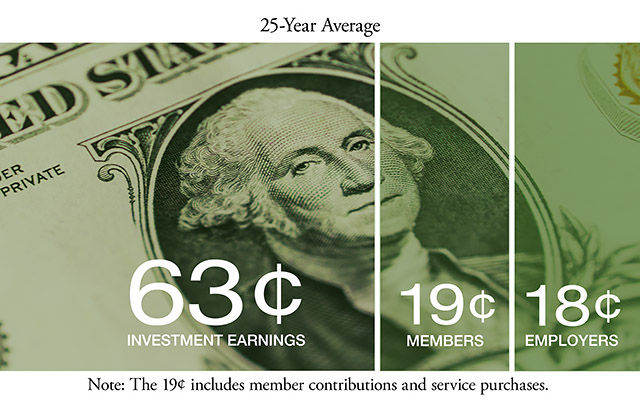 Missouri law requires the Systems to maintain a funding level that covers current and anticipated future benefit promises. This guarantees availability of funds to pay benefits as prescribed by law.
Over the years, legislative changes have resulted in improved service retirement benefits, disability benefits and benefits for the beneficiaries of deceased members.
As of June 30, 2020, with $45.6 billion (market value) in invested assets and serving more than 280,000 members and retirees, PSRS/PEERS is one of the largest retirement systems in the nation. Since established, PSRS/PEERS has helped more than 141,000 Missouri public school employees and their families achieve financial security and peace of mind during retirement.