PSRS/PEERS Management Team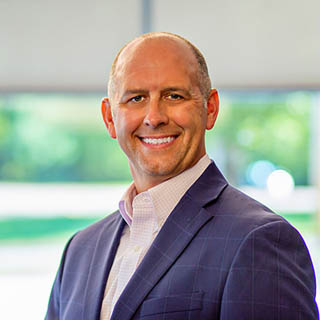 Dearld Snider
Assistant Executive Director, Operations
Dearld Snider has been with PSRS/PEERS since January 2006, and served as director of member services prior to being named to his current position. As assistant executive director, operations, Mr. Snider's primary responsibilities include day-to-day system operations and acting in an advisory capacity to the PSRS/PEERS executive director and Board of Trustees.
His career began with Missouri Consolidated Health Care Plan where he served for over three years. In 1999, he joined the Missouri State Employees' Retirement System (MOSERS) and became an active member in the National Pension Education Association (NPEA) serving on their board of directors for six years.
Mr. Snider graduated with a Bachelor of Arts degree in political science from the University of Missouri-Columbia in 1995. He later received his Master of Business Administration from William Woods University in 1998.
He also received his Certificate of Achievement in Public Plan Policy through the International Foundation of Employee Benefit Plans. In January 2009, he was appointed to the Firefighter's Retirement Board in the City of Columbia where he served a four-year term.