PSRS/PEERS Management Team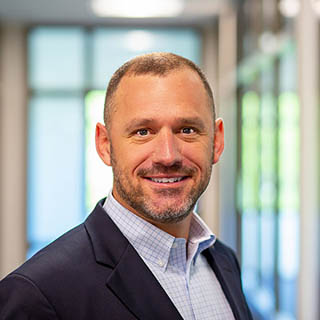 Bill Betts
Assistant Executive Director, Operations
Bill Betts joined PSRS/PEERS in 2015 as chief technology officer, leading the Systems' information technology department. In January 2021, he was named assistant executive director, operations, and assumed responsibilities that include the day-to-day operations of the Systems and acting in an advisory capacity to the PSRS/PEERS executive director and Board of Trustees.
Prior to joining PSRS/PEERS, Betts served a dual role as director of finance and information technology for the City of Jefferson from 2005 to 2015, overseeing both technology and budget/financial matters.
Mr. Betts is a graduate of Lincoln University in Jefferson City, Missouri, with a degree in computer information systems. He is also a certified Project Management Professional (PMP). He has served as a member of the Jefferson City Fire Pension Board and is treasurer of the National Public Retirement and Information Systems Management Board.